First 6 digits of your Mastercard® You must be a valid Mastercard® holder
-
X
X
-
X
X
X
X
-
X
X
X
X
Please click the button for Consultation and our Medical Concierge will contact you. This special offer is only available on Baynaru.
We need customer information for accurate consultation.
*Notice : Reservation and payment should be completed at least 3 days in advance.
Woongjin Playdoci is one of the largest leisure theme parks located in Bucheon, Korea which is just 30~50 minutes away from Seoul. It is mainly comprised of 'Snowdoci'-the largest indoor ski resort and 'waterdoci'-exciting indoor/outdoor water park & spa. From families with kids, individuals with friends to couples, Woongjin Playdoci is available to anyone who wants to spend a day with fun activities.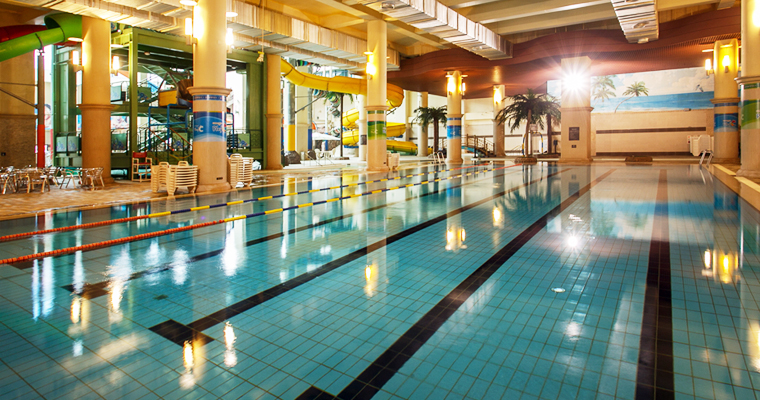 Introduction
In the theme park you can enjoy diverse leisure sports in all seasons. Snowdoci, the 12th indoor skiing ground in the world, allows you to enjoy skiing and boarding even in summer. Its world-level indoor slope will afford you the pleasure of winter sports. Golfdoci, the golf exercise site with the longest distance and most driving ranges in Korea, is popular for its diverse golf training programs and high-end facilities provided at a reasonable price. After using water sliding, various pools, water park with peculiar and exotic spa and fitness with specialized trainer, you can look around shopping district.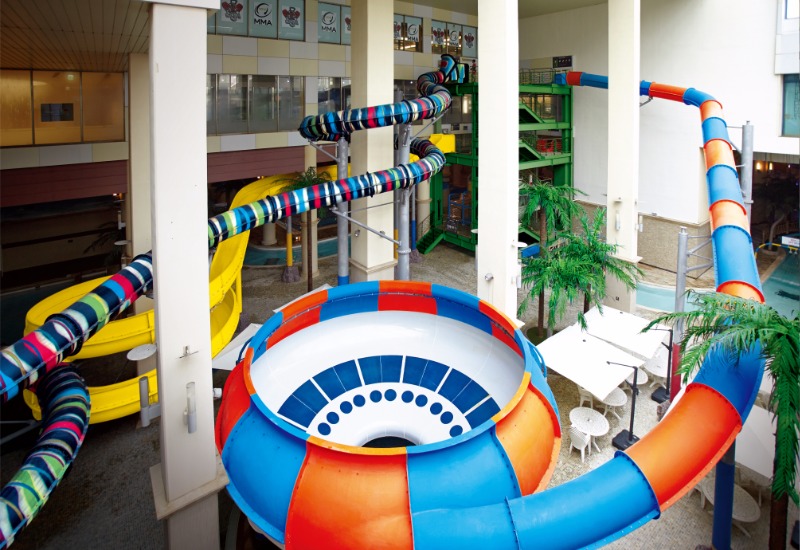 Description
Woongjin Playdoci is a theme park where everyone can enjoy leports (leisure +sports) aseasonally. The world's 12th indoor ski field can be enjoyed and its quality has been approved in the world. Furthermore, Korea's the longest and the largest number of golf facility in the driving range is very famous for offering reasonable prices and varied golf teaching programs within the state of art facilities. Additionally, water sliding, various kinds of pools and the unique spa, fitness club where personal trainers are on standby and the shopping facilities will also satisfy you.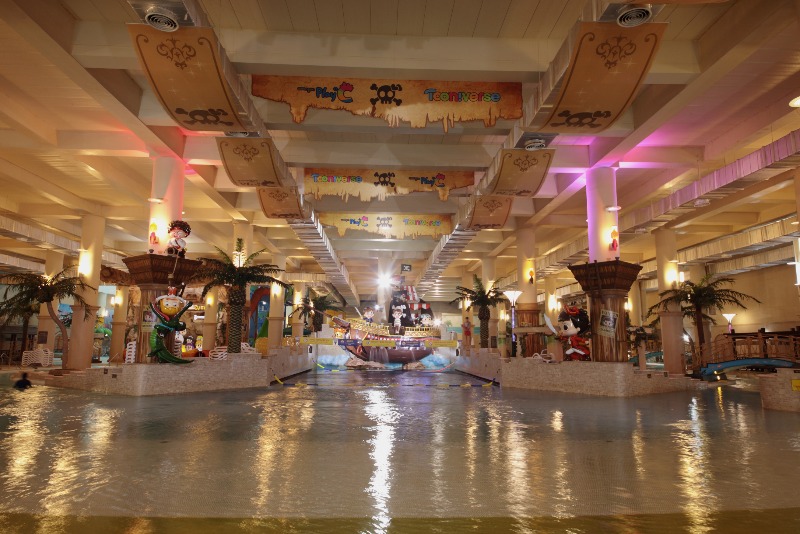 Facilities
Ski & Snow Board Snowdoci is a colossal indoor ski field where you can enjoy skiing and snow-boarding in all seasons. Its slope of a length of 270m and width of 70m provides a relaxing atmosphere as it has the artificial snow for 4 times a day. You may learn skiing and snow-boarding from experts attending the class with 270 trainees. Sledding Snow tubing is an amenity for novice who cannot ski but wants to enjoy thrilling and speedy moments. The snow sled is full of soft snow at all times and a massive tube is to be riden on the snow. You can have fun without any training.
Important Info.
Reservation and payment should be completed at least 3 days in advance.

Free entrance for infants under 36 months / same price for other ages

Life jackets are available for a free rental

Once you leave the park, you cannot re-enter for free of charge

Swim cap required




(baseball cap ○ / sun cap, hood X)
Refund & Cancellation Policy
No refund. All sales are final.