First 6 digits of your Mastercard® You must be a valid Mastercard® holder
-
X
X
-
X
X
X
X
-
X
X
X
X
Please click the button for Consultation and our Medical Concierge will contact you. This special offer is only available on Baynaru.
We need customer information for accurate consultation.
*Notice : Reservation and payment should be completed at least 3 days in advance.
Introduction
When the Gyeongchun Line, a double-tracked railway line connecting Seoul and Chuncheon, opened on December 20, 2010, it replaced the Mugunghwa train that traveled this route for 70 years. Built on the site where the train on the Gyeongchun Line stops, Gangchon Rail Park is a popular tourist attraction where visitors can pedal along old railroad tracks while taking in the lovely Bukhangang River scenery.
Opened on August, 2012, the rail park operates from two stations: Gimyujeong Station and Gangchon Station. The distance between Gimyujeong Station and Gangchon Station is approximately 8km.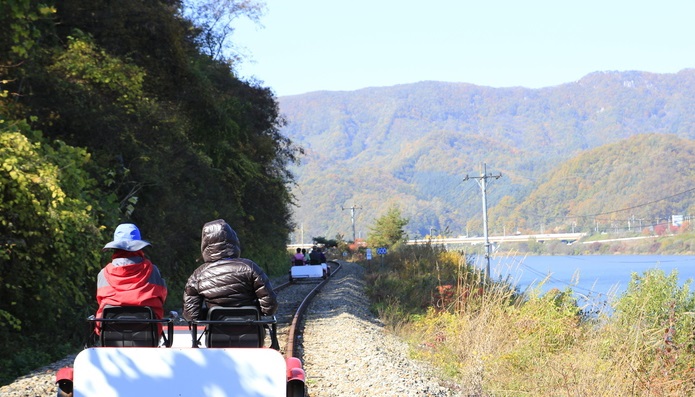 Telephone
+82-33-245-1000~2
Tour Course Information
[Gimyujeong Station -> Gangchon Station]
Course Time : 1 hour 30 minutes
(50 mins of rail bike + 20 mins break time at Transfer Station + 20 mins of romantic train ride)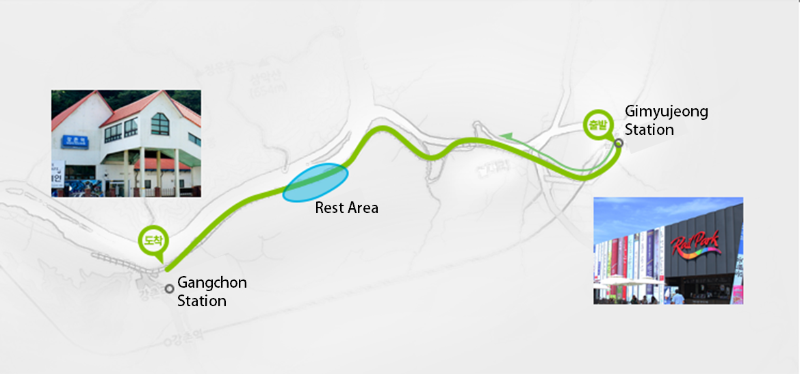 The image above shows you the starting point on the way right, the middle point where you will take a break and then the end point.
Ticketing Desk
The starting point is right next to Gimyujeong Station, which is connected by subway from Seoul.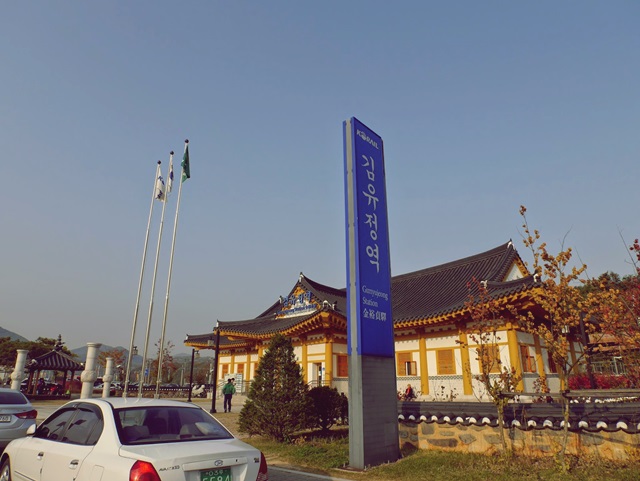 It is very hard to miss because it has very obvious signs!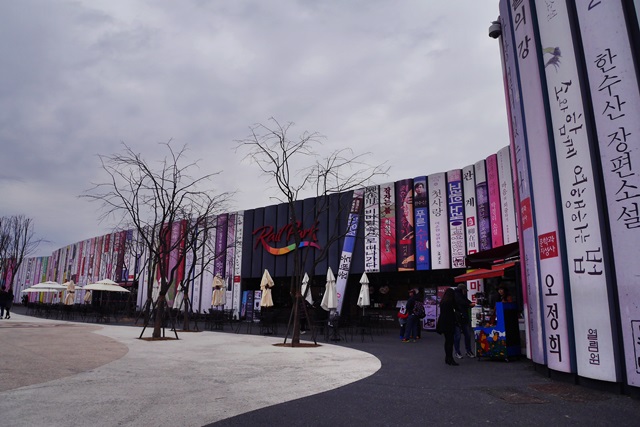 There is a shuttle bus at the end of the course to help you go back to the starting point!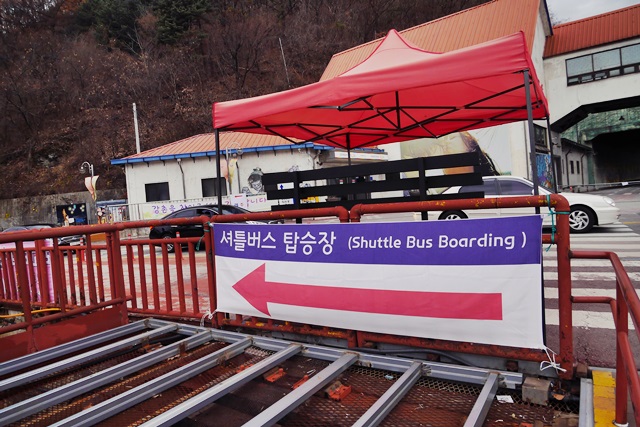 Operating Hours
[Gimyujeong Station -> Gangchon Station]
Summer (Mar-Nov) 5 times / Winter (Dec-Feb) 4 times

Parking Facilities
Available (free for 3 hours)
- Gimyujeong Station: Parking lot is located right in front of the station.


Restrooms Available
* Reservations must be made at least three days before.
Refund & Cancellation Policy
No refund. All sales are final.